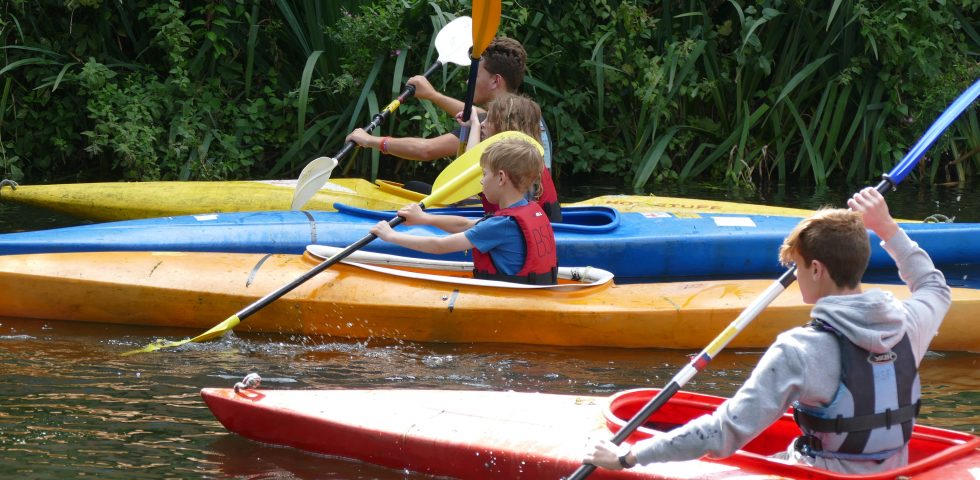 The fifth annual 'Come and Try Canoeing' event held by Bishop's Stortford Canoe Club was a roaring success and raised over £550 for Grove Cottage, the home of Mencap in Bishop's Stortford.
The sun was beaming all day and crowds of people flocked to the River Stort to try out the sport. Although most of the participants were children some parents had a go too and lots of Grove Cottage members took to the water which they all loved.
Angela Aldam, Secretary for Bishop's Stortford Canoe Club, said of the event "Our volunteers were really pleased to have been able to help out Grove cottage again – and it was particularly nice that so many people mentioned that they had come back because they had enjoyed the experience in previous years."
Rosie Wren, Fundraising Manager at Grove Cottage, thanked the Canoe Club for their support saying "The support that the canoe club has given to Grove Cottage over the past five years is absolutely phenomenal and we are all so very grateful. It costs over £400,000 to run Grove Cottage for one year and we depend on support from the local community to continue, therefore this donation really will make a difference. The money raised from this event will help to provide activities and services for people of all ages with a learning disability.
Grove Cottage provides social and educational activities for people with learning disabilities to develop their potential, avoid social isolation by supporting lifelong friendships and; to provide respite for their families.
Return to Latest News