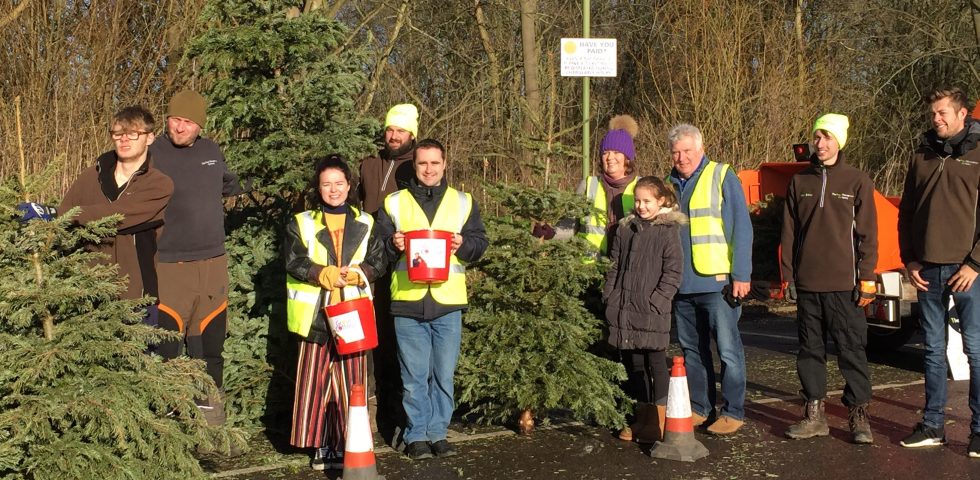 Recycle your Christmas Tree in aid of Grove Cottage!
Wondering what to do with your real Christmas tree once the festive season is over? Why not drop it off to be recycled and raise money for Grove Cottage at the same time!
Grove Cottage is inviting everyone to drop their tree off at Link Road Car Park, Bishop's Stortford, CM23 2BA on Sunday 5th January, anytime between 10am – 4pm and make a suggested £5 minimum donation to Grove Cottage.
The trees will be chipped and recycled free of charge thanks to The Tree Management Company (TTMC), and all proceeds from donations will go to Grove Cottage, the home of Bishop's Stortford Mencap.
Rosie Wren, Fundraising Manager said, "This is the fourth year that we have worked together with East Herts Council and TTMC on this project. With a donation to Grove Cottage given with every tree that is recycled we will be able to continue to give local people with a learning disability support, as well as their families and carers."
Trees will be chipped/shredded using specialist equipment from the Tree Management Company onsite on the day. Trees must be bare, with no decorations please!
Steve Bland, Managing Director from TTMC said: "We are delighted to be a part of this incentive that not only benefits Grove Cottage, an important local charity but recycles the trees sustainably too."
For anyone looking for an environmentally friendly option this Christmas a real tree which is sustainably disposed of is your best bet! The Carbon Trust estimates that a two-metre tree which is properly disposed of after its use using a method such as chipping has a carbon footprint of around 3.5kg of CO2 however the same size artificial tree has a carbon footprint of around 40kg of CO2, more than 10 times greater than a properly disposed of real tree!
A real tree of this size that is sent to landfill is estimated to have a carbon footprint of around 16kg of CO2 as if it is left to decompose it will produce methane gas – which is 25 times more potent as a greenhouse gas than CO2.
Return to Latest News