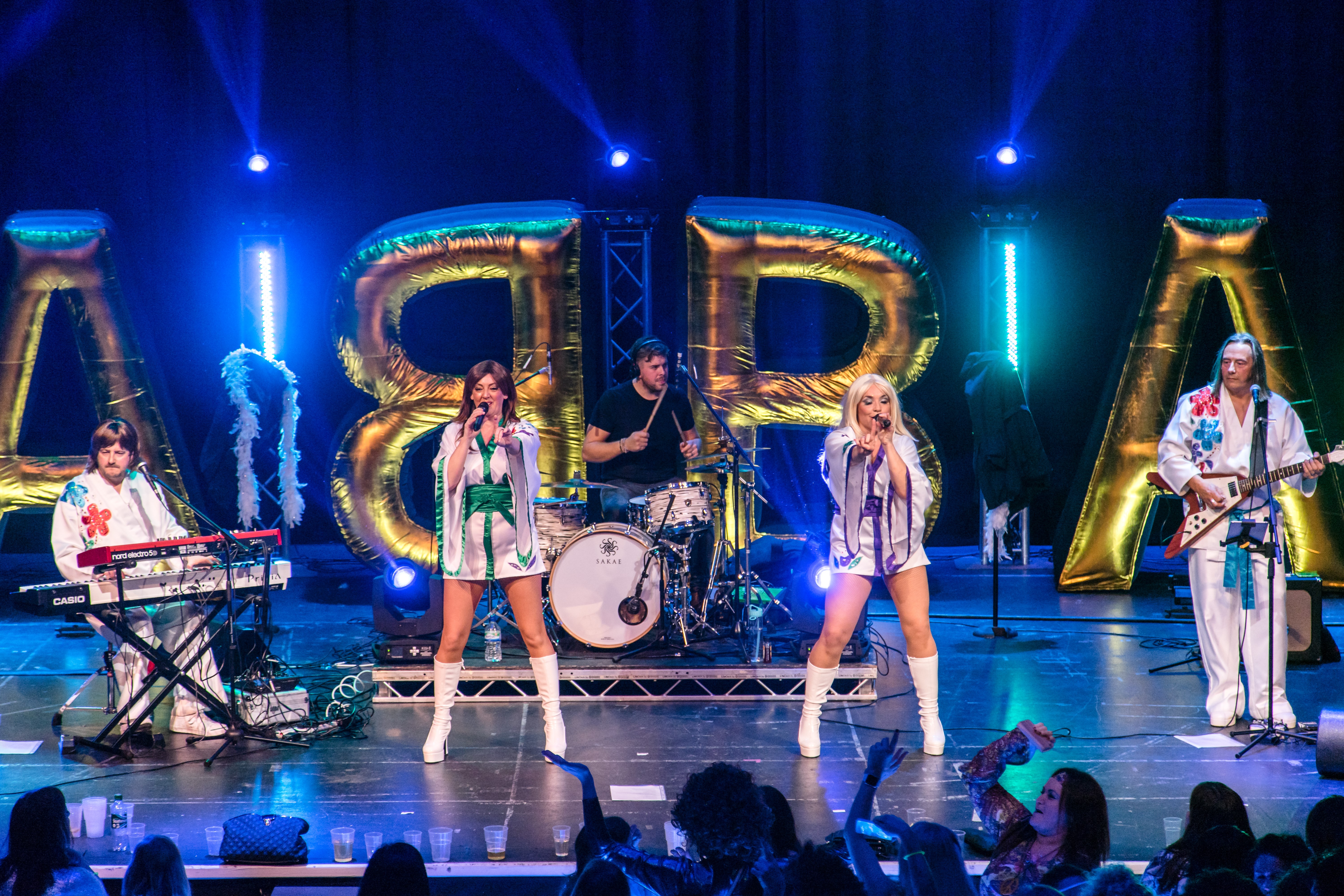 Grove Cottage presents an ABBA Tribute Night on Friday 6th March!
Grove Cottage, the home of Bishop's Stortford Mencap, invites the residents of Bishop's Stortford to dance the night away at their 'ABBA Tribute Night' on Friday 6th March at the Charis Centre' with top tribute band 'ABBA Re- Bjorn'! Doors will open at 7.30pm for an 8pm sit down.
All of the artists who make up ABBA Re-Bjorn are extremely talented, highly professional, full-time performers in their own right. Together, they bring a touch of class to the ABBA tribute band scene as they recreate the iconic and much-loved songs of the legendary Swedish quartet. With their Swedish accents, tight harmonies, high energy performance, replica costumes and audience participation aplenty you are guaranteed to be dancing the night away.
If you have even the faintest of memories from the late 70's and early 80's you'll remember how the original foursome walked the Eurovision song contest and just kept going. You just knew when a new Abba song was released it would be special and it was. Their creativity was astonishing. Who can forget Waterloo, SOS and Dancing Queen, a killer trio of tunes if ever there was one!
 Alison Cameron, Fundraising Assistant at Grove Cottage says of the event, "Following our very successful Elvis Tribute Night last year, we wanted to organise another tribute event and we are thrilled that ABBA Re-Bjorn have managed to fit us in to their extremely busy schedule of performing at venues across the UK. It promises to be a fun-filled evening and we are looking forward to dancing the night away to all those ABBA classics, whilst raising much needed funds for local people with learning disabilities."
Tickets cost £20 each which includes a hot buffet meal and are available to purchase HERE or by calling 01279 651908. There will also be a cash bar on the night and a raffle for guests to get involved with.
Return to Latest News