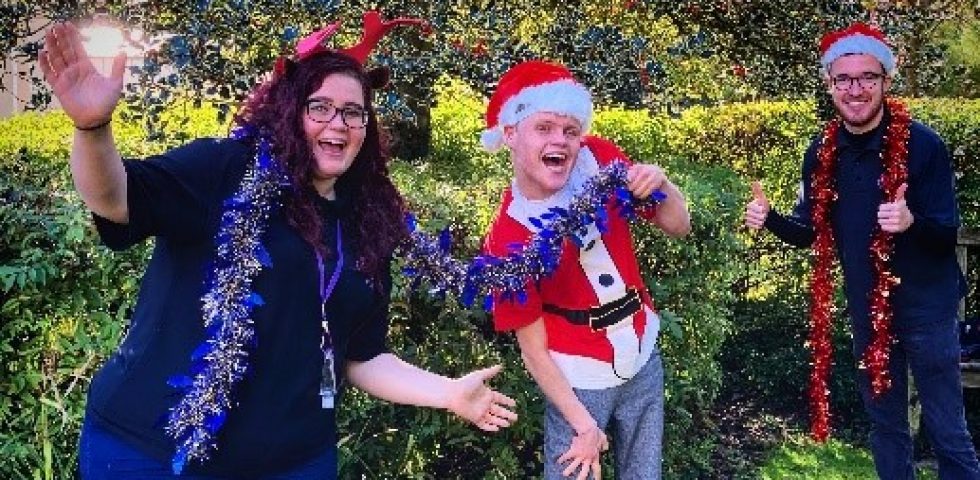 Help Grove Cottage 'Sparkle' this Christmas!
We are asking the local community to give the gift of joy to local people with learning disabilities and their families this Christmas time.
From nursery age to adulthood, we help individuals develop their potential and experience new things. We also offer much-needed respite to families and carers and support lifelong friendships.
Grove Cottage supports people like Oli Palmer who is 21 and has been a member of Grove Cottage since he was 3 years old when he attended the Special Needs Nursery. His mum, Marianne Palmer said: "Knowing that Oli is safe and happy when he's at one of the Grove Cottage Clubs gives us all some breathing space and he always comes back with a huge smile on his face."
"Grove Cottage is a truly unique organisation which relies heavily on donations to provide a huge variety of clubs and activities for people of all ages with a learning disability. As a family we are so lucky to have access to these lifelong services, and we would like to thank everyone for supporting this amazing charity who provide a lifeline to us and numerous other families."
Jeannie Philip, Community Fundraising Manager said: "Our members thrive on routine and rely on the support Grove Cottage usually provides and so have found the past six months incredibly hard, especially being at home during the pandemic. At the end of this very difficult year, when most of our usual fundraising activities have been cancelled, we are asking the community for support to help us achieve a brighter 2021.
"There are endless ways you can support Grove Cottage this Christmas. You could spread some Christmas cheer with our fun, festive, fundraising ideas such as:
Alternatively, you could give an online donation to support the vital work we do via our website a by CLICKING HERE 
"Whatever you decide to do, however big or small, we would be so very grateful, and it will make a massive difference to local people with a learning disability."
For more information, ideas or a friendly chat, please contact the Fundraising team at fundraising@mencapgrovecottage.org
Return to Latest News