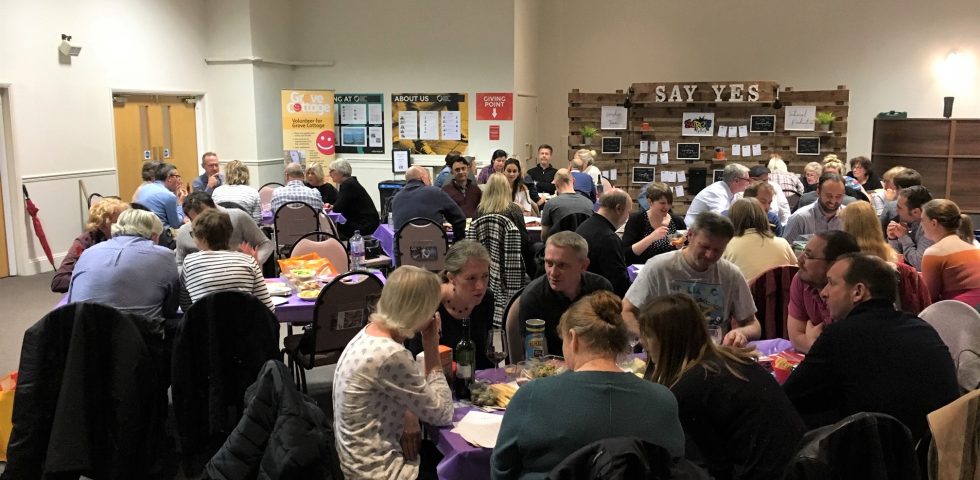 Quizzers come together to support Grove Cottage
Our  Grove Cottage Quiz Night, which was held on 18th October 2019 has raised nearly £2,000 for the charity. The event had a record number of 17 teams and was held at The Charis Centre where the atmosphere was great. Bishop's Stortford Independent Editor, Paul Winspear, was Quiz Master for the 10-round quiz which included a music round and rounds on nature, food and sports!
The winning team, 'We thought this was speed dating', narrowly beat the runners up, Price Bailey, with 107 points to 105.5.
Freya Boittier, who attended the event with her family, said, "It was a fab night and was really well organised. Whether you won or lost everyone had a great night for a great local cause!"
Rosie Wren, Fundraising Manager at Grove Cottage, was thrilled with the turnout saying "This was the busiest Quiz night that we have ever held, it means so much to us as a small local charity to have such great support from the local community and we really are so grateful to everyone who joined in the fun. Special thanks go to our volunteers who helped on the night and of course Paul who was the ultimate Quiz Master!"
Return to Latest News