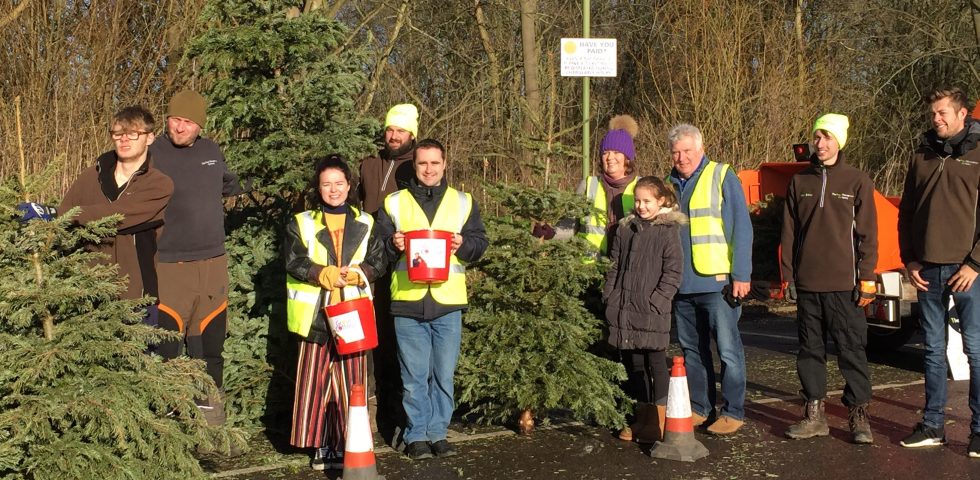 Recycle your Christmas Tree in aid of Grove Cottage!
Wondering what to do with your real Christmas tree once the festive season is over? Why not drop it off to be recycled and raise money for Grove Cottage at the same time!
We are once again inviting everyone to drop their tree off at Link Road Car Park, Bishop's Stortford, CM23 2BA on Sunday 2nd January 2022, anytime between 10am – 4pm and make a suggested £5 minimum donation to Grove Cottage.
The trees will be chipped and recycled thanks to The Tree Management Company (TTMC), who offer their services for free, and all proceeds from donations will go to Grove Cottage, the home of Bishop's Stortford Mencap.
Jeannie Philip, Community Fundraising Manager said, "This is the fifth year that we have worked together with East Herts Council and TTMC on this recycling project and it has always been well supported by the local community and we hope that people will support us again this year.
"If you are dropping off your tree it will be completely safe as you don't even need to get out of your car. We will take the tree directly from the boot of your car and we have a contactless payment machine to make your donation.
"With a donation to Grove Cottage given with every tree that is recycled, we will be able to continue to support people of all ages with a learning disability, as well as their families and carers."
Steve Bland, Managing Director from TTMC said: "We are delighted to one again be part of this annual initiative, that not only benefits Grove Cottage, an important local charity but recycles the trees sustainably too."
For more details CLICK HERE
Return to Latest News