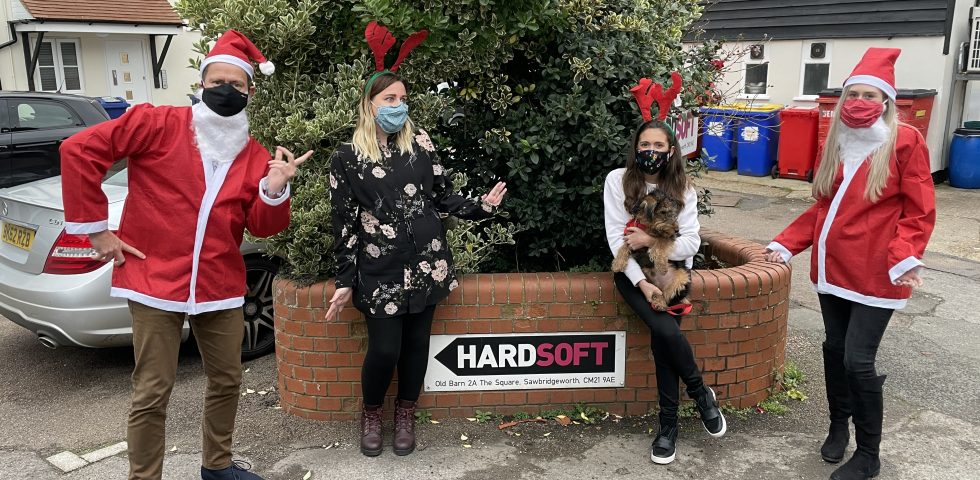 Santa Dash and Reindeer Run
Our hugely popular Grove Cottage Santa Dash and Reindeer Run is back… but this year take part your way! Join in on Saturday 5th December, or another date convenient to you.
Jeannie Philip, Community Fundraising Manager at Grove Cottage said: "Due to the current restrictions, we unfortunately cannot hold this year's Santa Dash and Reindeer Run in the usual way at Everyone Active Grange Paddocks Leisure Centre. So instead, we are asking people to dress up in a Santa suit or Reindeer antlers and take part at home or in the great outdoors. For example, you could run 5km (or any distance) as Santa, skip 1km as a Reindeer, cycle 20km as an Elf or get creative with the festive theme and raise much-needed funds for Grove Cottage this Christmas time."
Local firm, HardSoft Computers, is once again kindly sponsoring the event and Managing Director, Phil Morgan, has even registered a team to take part. He said: "We are delighted to once again sponsor the Santa Dash and Reindeer Run. Even though it has to be organised in a virtual way this year, we hope that many people will get involved, have fun and help Grove Cottage continue to support people of all ages with a learning disability."
Adult Entry (13 years and over) costs £10 and Children (12 years and under) costs £5
Santa Suits and Reindeer Antlers will be provided.
To register for the Santa Dash please CLICK HERE
Photo: Phil Morgan with some of his Santa Dash team at HardSoft Computers
Return to Latest News