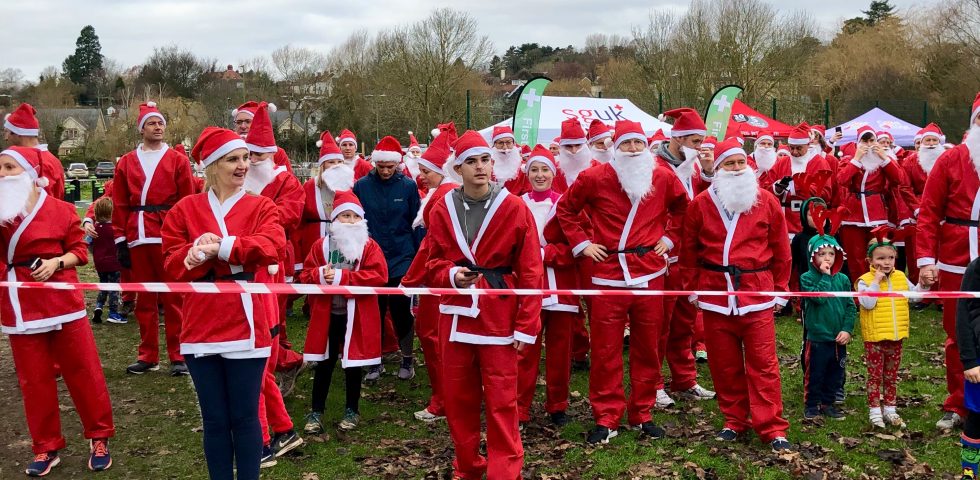 The annual Grove Cottage Santa Dash and Reindeer Run is a merry success!
Our Santa Dash and Reindeer Run on Saturday 7th December was a roaring success with over £2,000 raised for Grove Cottage and more sponsorship still flooding in.
Over 150 Santa's and Reindeers took on the 1k and 5k routes around the grounds of Grange Paddocks. Children aged 12 and under were given festive antlers to wear along with a medal for finishing the race while over 12's were provided with a rather fetching Santa Suit.
Paul Hastler, who attended with his three children, Elijah (8), Ivy (6) and Ruben (4), had great fun at the event and said "We had a fantastic Saturday morning and the children thoroughly enjoyed themselves and got into the festive spirit. My eldest, Elijah, even did the full 5k and is now very proud of himself and his medal. We will definitely be coming along again next year and I am glad it was such a success for the charity."
It was the fifth year that the event has been run and popularity has grown year on year. Fundraising from the event will help Grove Cottage to continue to offer clubs and services for people in the local area who have learning disabilities.
Rosie Wren, Fundraising Manager at Grove Cottage, was thrilled with the turnout saying "It was heart-warming to see so many people come out to support Grove Cottage at this event and we really are so grateful to everyone for their support. We are also thrilled that everyone had so much fun and hope that this event has got everyone feeling Christmassy. We would like to thank our event sponsor HardSoft Computers and Grange Paddocks for allowing us the space."
Return to Latest News