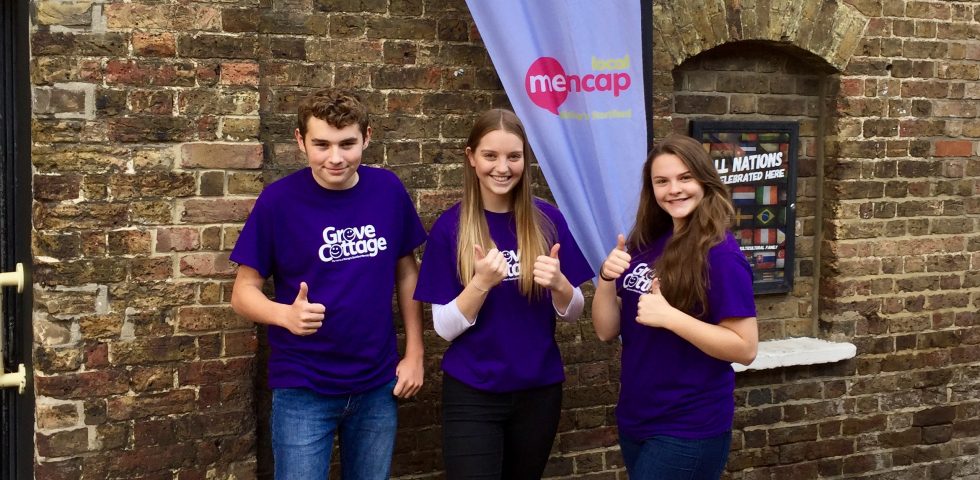 Come to our Volunteer Recruitment Afternoon!
Do you have some time that you would like to use in a rewarding and positive way? Have you ever thought about giving back to your local community? Would you like to meet new people or learn new skills?
If you answer 'Yes' to any of the above, then we would love to see you at our Volunteer Recruitment Afternoon on Saturday 19th October at the Charis Centre in Bishop's Stortford. The event starts with refreshments at 1.30pm, followed by a presentation at 2pm. There will then be an opportunity to discuss volunteer opportunities at Grove Cottage with members of staff and current volunteers.
Monica Baker, Volunteer Co-ordinator said: "Volunteers play a key role at Grove Cottage and help in all areas including at our clubs, driving our minibus, at fundraising events and in the office. We simply could not run without volunteers and can find a role suitable for nearly everyone. If you volunteer at Grove Cottage you will make a real difference to local people with a learning disability and you'll get something out of the experience yourself.
"Our recruitment events are a great way for people to explore what it means to be a volunteer, the different roles available and to learn more about the work of Grove Cottage and how we help people of all ages with a learning disability in our local community. Everyone is welcome to attend."
If you are unable to make the event but would like to learn more about volunteer opportunities at Grove Cottage, please contact Monica at  volunteer@mencapgrovecottage.org
Return to Latest News