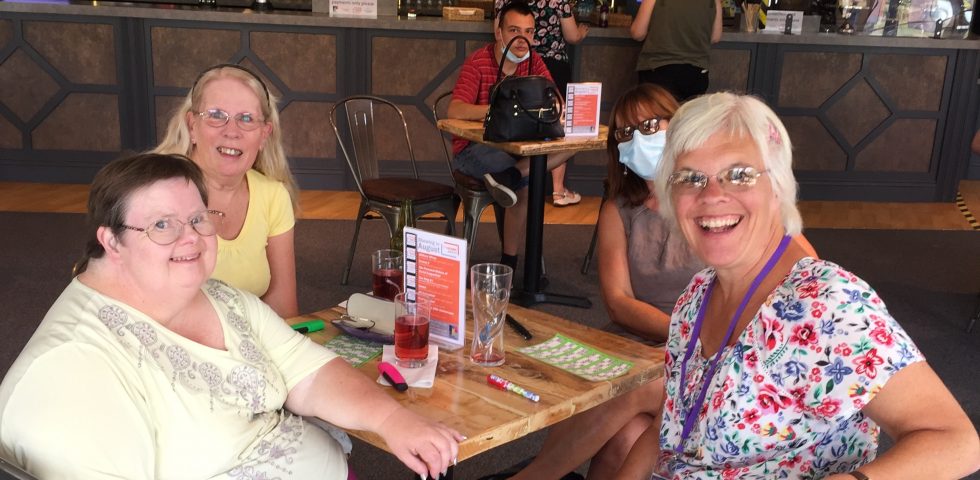 Grove Cottage August Holiday Sessions are a great Success!
During August, Grove Cottage has been offering two free weekly sessions for their adult members (aged 16 years +) for the first time since it had to close its doors in March due to the pandemic.
Thanks to the South Mill Arts Centre, who provided their café area free of charge, we have been able to organise Wednesday afternoon Bingo sessions for our members which have been extremely popular. In addition, on Thursday afternoons we have been holding 'Garden Chats' at Grove Cottage, where our adult members can come and enjoy a chat with their friends at a safe distance in the Grove Cottage garden.
Freya Boittier, one of the staff members at Grove Cottage said: "Both the Bingo sessions and the Garden Chats have been a great opportunity to phase members and staff back into the 'new normal'.  It's been lovely to see all the smiling faces again that make Grove Cottage the special place it is."
These holiday activities will finish at the end of August, but we are delighted to announce that our Special Needs Nursery will be re-opening on Monday 7th September and some of our other Clubs will re-open later in September.
Kevin Davis, Chair of Trustees said, "We are delighted to be able to re-open some of our services in September. It has been a very difficult time for our members and their families during the past few months, as our members have been unable to meet up with their friends on a regular basis, and our parents and carers have had little or no respite during this period.
"We have had to adhere to stringent Government guidelines to ensure that our services will be safe for both our members and our staff when we re-open and several new processes have been put in place including staff wearing PPE, social distancing and limiting the numbers we can have at each club.
"We also want to thank the local community who have continued to support us while we have been closed."
To find out more about how you can support Grove Cottage please visit their website at www.mencapgrovecottage.org
Return to Latest News