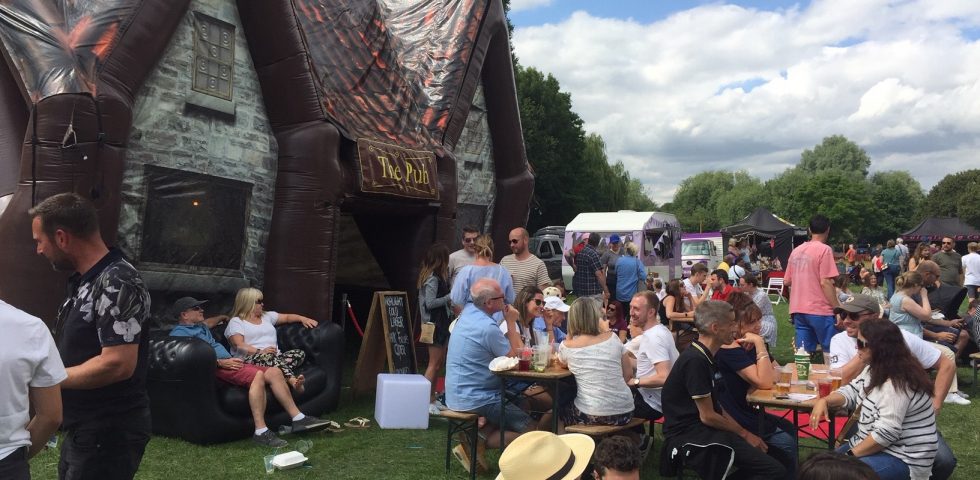 Grove Cottage's Festival of Flavour was a sizzling success!
The sun shone over Castle Park in Bishop's Stortford for Grove Cottage's annual Festival of Flavour which was held on Sunday 7th July. The event did not disappoint – attracting around 1,300 visitors and raising over approximately £7,000 for Grove Cottage.
Attendees were treated to a wide variety of hot food to suit any appetite including Mexican quesadillas from 'Ques Idea', Caribbean Jerk Chicken, a variety of delicious food from Thai Next Door and Petrucci's Pizza, German sausages from Saucy Dogs, Portuguese food from Santos Cafe and vegetarian and vegan burgers from Stortford-based company, Veg Heads.
If that wasn't enough, there was also sweet treats from companies such Maud's Ice Cream, Candy Carnival Fudge and Waffles and Floss, as well as food to enjoy at home, including home baked pies from Brockleby's Pies and fresh fish from Potter Street Fishmongers.
Event Sponsor and local company, Hadham Brewery also attended to showcase their handcrafted ales, alongside an Inflatable Pub, Mobile Prosecco Bar and wines and a delightful selection of Gin from One for the Road.
Once everyone had visited the many stalls on offer there was the opportunity to enjoy a variety of local bands and solo performers, including Shakila, Teenage Revolution, Kosmic Turtle, Steve Young & The Real Time Players, Bishop's Stortford Gospel Choir and Cider at Yours. Members of the Performing Arts Club and Small Play Club at Grove Cottage also took to the stage to showcase their talent!
Rosie Wren, Fundraising Manager at Grove Cottage, said; "It was fantastic to see so many people come and support this event! We are thrilled with how it went and could not have done it without the help of our many volunteers."
"Thank you so much to everyone who came along and helped make it such a wonderful day. Lastly, I must also thank our Main Sponsor, Tees Law and our other sponsors – HR Go, GU Puds and Hadham Brewery, as well as to East Herts Council for all their help and support".
Plans are already in place for the 2020 event and anyone interested in having a stall should email events@mencapgrovecottage.org to register their interest.
Return to Latest News