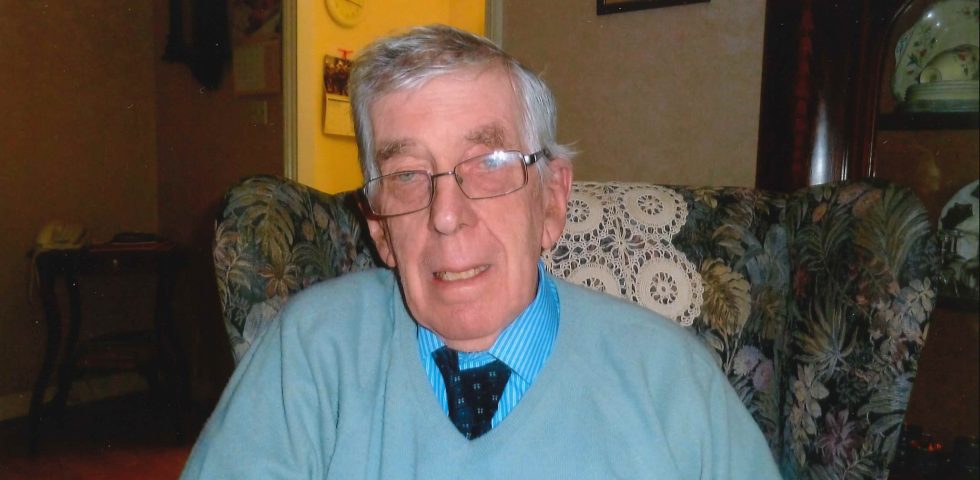 Grove Cottage pays tribute to Brian Crabb, founding member at Bishop's Stortford Mencap
Brian Crabb was a young man when his parents Stanley and Margery, together with a group of other parents, attended a public meeting in 1966 to form what is now known as Grove Cottage, the home of Bishop's Stortford Mencap.
Brian's parents had a vision for their son's future and were committed to developing a 'safe place' which would provide a brighter future for their son, along with other children and adults with learning disabilities.
Over the years that followed Brian attended many of Grove Cottage's clubs and services including residential trips away and evening social clubs. Brian told Grove Cottage back in 2016 that he loved coming to Grove Cottage to have a chat with friends over a cup of tea and a biscuit and that he enjoyed doing puzzles. After over 53 years of attending Grove Cottage's clubs Brian sadly passed away on 31st August 2019 aged 84 years; he attended clubs at Grove Cottage right up until just a few weeks before his passing.
Brian had a full life supported by his extended family and his carer Elizabeth. He was a family man who loved to visit his cousin Bridget and her family on the Isle of Wight, but his regular trips wouldn't have been possible without the support of Elizabeth.
Brian was a popular member of the close-knit community in Catherine's Court and enjoyed being part of the congregation at St Michael's Church in Windhill. He enjoyed many happy times with friends both at Bishops House and Grove Cottage.
Kevin Davis, Chairman of the London Road based charity, said "Brian will be greatly missed by everyone at Grove Cottage and we are all truly honoured to have played such an important role in his life. Grove Cottage is a wonderful legacy that Brian, his family and the other founding members have left behind and we hope to continue to fulfil their wishes for many more years to come."
His funeral on 16 September was attended by his close family and his many friends from the Bishops Stortford area. He will be remembered for his dry sense of humour, kindness, courtesy and consummate manners.
Return to Latest News