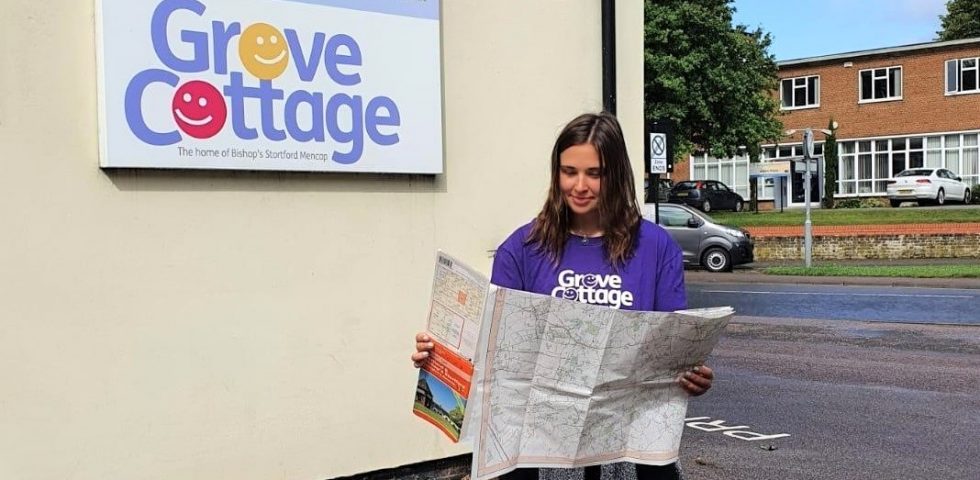 Go the Distance for Grove Cottage!
Could you 'Go the Distance' for Grove Cottage? Grab your team or go solo, choose your destination and challenge yourself to go the distance!
As travelling has been off the cards for us all, we have come up with an imaginative way to incorporate some of your favourite places, or maybe somewhere you always wanted to go, into an inclusive fundraising initiative.
All you need to do is decide whether to take part as an individual, or as a team with friends/family/colleagues, choose your target destination or distance, for example the height of the Shard (310 meters), the width of Lake Windermere (1.49 km) or from Grove Cottage to Paris (490 km), pick your pace (i.e. walk, jog, run, skip, hop, cycle) and then ask people to sponsor you to complete the challenge via an on-line fundraising page such as Virgin Money Giving. Everyone who raises over £20 will receive a Grove Cottage medal.
Jeannie Philip, Community Fundraising Manager at Grove Cottage said; "Our 'Go the Distance' challenge is designed for everyone – meaning anyone can take part, get active, and raise much-needed funds for the charity. We want to go the distance for our members by continuing to offer crucial social and educational services to local people of all ages who have a learning disability.
"We are therefore asking the local community to be a part of this new initiative and come together to help raise much-needed funds for Grove Cottage. Our Fundraising Team will be here to assist in any way we can, and we look forward to seeing all the exciting ideas that people come up with."
For further details and to sign up (£5 per person registration fee) please CLICK HERE or call 01279 651908.
Return to Latest News