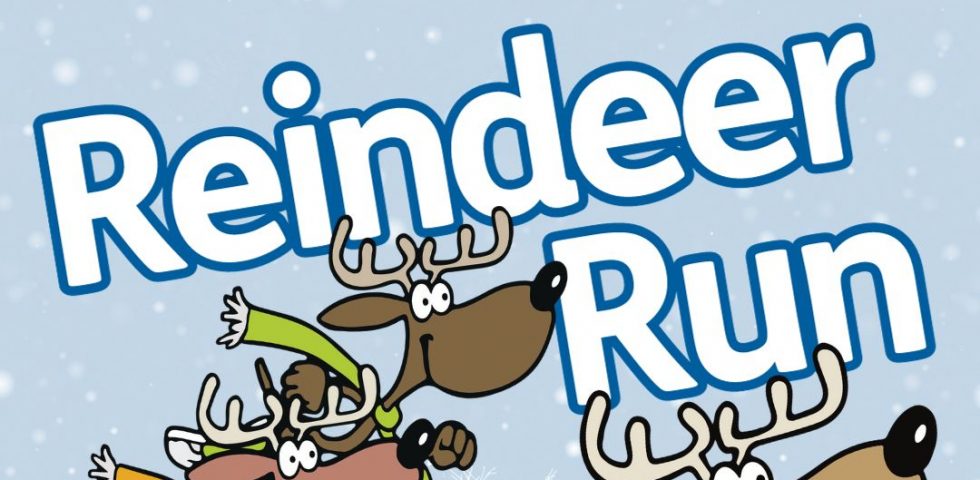 Grove Cottage's Annual Christmas Fun Run Returns! 
Mark your calendars for the return of our beloved Reindeer Run (formerly known as Santa Dash) on Sunday, December 3rd at Grange Paddocks Leisure Centre at 11am.
Get ready to dash, prance, and spread holiday cheer with our annual family fun run, this year in Reindeer Antlers. Our very own Grove Cottage Elf will be at the starting line to kick off the excitement! Whether you're a seasoned runner, a casual jogger, a walker, or a little dasher, everyone is welcome to join us. You have the choice of a 5K or 1K route – pick the one that suits your stride.
Why Join? Not only will you have a fantastic time with friends and family, but all proceeds from this event will benefit Grove Cottage members. Your participation will help make a difference.
Will your antlers be as inspiring as Rudolph's nose? Decorate your antlers and stand a chance to be featured online and on our website throughout December! So, let your creativity shine.
Mina Pandya, Fundraiser Team Leader at Grove Cottage, invites you: "Our Reindeer Run is a family-friendly event and a perfect opportunity for the community to come together to get into the Christmas spirit. Whether you're a seasoned runner or just want to stroll, it's a fun run, not a race!"
A big shoutout to our generous sponsor, local firm HardSoft Computers, and Managing Director Phil Morgan, a long-term supporter of Grove Cottage. Their continued support makes this event possible.
Pricing
Entry for Adults (13 years plus) – £12
Entry for children (12 years and under) – £6
Reindeer antlers included in the price.  Feel free to get as festive as you like with your attire!
Return to Latest News