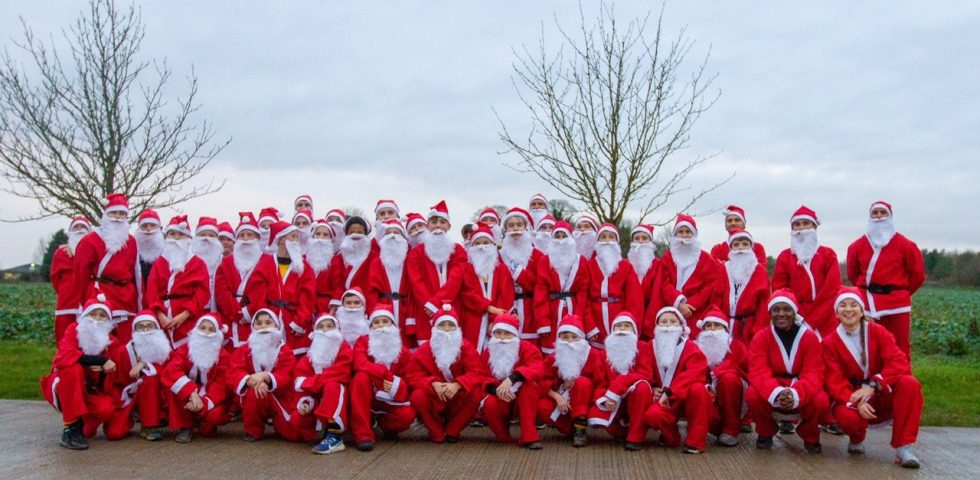 Santa Dash and Reindeer Run is a merry success!
This year's Santa Dash and Reindeer Run has been a roaring success with over £3,400 raised!
Despite it having to be a virtual event this year, 180 people take part (the most ever!) including The Bishop's Stortford High School Running Club and the Inca Scouts. The Boy's High School really boosted the numbers with 82 students from their Running Club taking part, together with seven Sixth Form helpers and 13 members of staff who assisted in running the event over three days. Their route took them from near Thorley Quarry to the end of Moor Hall Lane and back, and together they have raised almost £1,200.
It was the sixth year that the event has been run and popularity has grown year on year. Fundraising from the event will help Grove Cottage to continue to offer clubs and services for people in the local area who have learning disabilities.
Jeannie Philip, Community Fundraising Manager at Grove Cottage, was thrilled with the turnout saying; "It was heart-warming to see so many people support our Santa Dash virtually this year and we really are so grateful to everyone for their support. We are also thrilled that everyone had so much fun and hope that this event has got everyone feeling Christmassy. We would also like to thank our event sponsor HardSoft Computers for once again supporting the event."
Return to Latest News